b.b home passion Miami Style
After a successful carpet collection, Barbara Becker has now also developed rugs for outdoor area.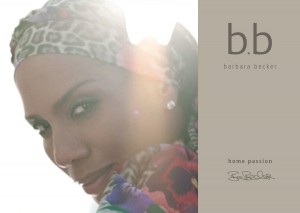 The collection has been created by the inspiration and lifestyle in Miami.
Barbarar's desire is that everyone has a piece of Miami at home.
The b.b home outdoor passion – collection has been specifically designed for outdoor use and gives terraces, balconies, gardens and all outdoor oases the flair of Miami. All materials for this collection are weather resistant and easy to clean.
The collection includes 24 rugs in shades of palm green, lagoon blue, magic black, brown coconut, dolphin gray and violet miami.
The carpets are available in sizes 67 x 130 cm, 140 x 200 cm, and in other sizes up to 400 x 400 cm.
Your new collection Barbara Becker has personally presented at DOMOTEX 2013 in Hannover.
Have a look at the video of the presentation: