b.b home passion door mats
For Barbara Becker, it is important to create modernity and creativity not only for the living room but also for the entrance area.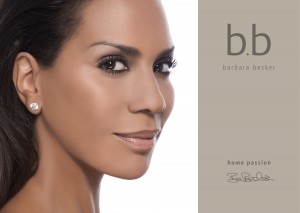 Under the motto "Fashion for the entrance" Barbara Becker combines her
trend-color design with classic and modern designs.
A doormats collection with the highest quality standards.
| | |
| --- | --- |
| | |
| SPIRIT – Wild Mauve | GENTLE – Sandy Brown |
| A soft powdery rosé creates an inviting impression at your home's entrance. And with her keen sense for trends, Barbara Becker used this new shade for her latest door mats collection. | This shade radiates harmony, comfort and peace. Like all mats in this collection is also Sandy Brown in the designs Touch, Line, Lace and String available. |
| | |
| TOUCH – True Blue | LACE – Dark Secret |
| With her ​​flair for trends Barbara Becker has redefined these current and fashionable hue. Fashion for the entrance area is her motto. | The timeless elegance of these doormats supports longevity. Dark Secret is universally used in all input and residential areas. |
Made up of 100% polyamide doormats are extremely durable and long lasting. Safety and cleanliness are also an important part of this collection. The mats absorb moisture and dirt and are washable at 40 ° Celsius. For the safety of the mats are reliable slip-resistant.
The new home bb passion doormats collection of Barbara Becker is available in sizes 39 x 58 cm, 50 x 70 cm, 67 x 110 cm and 67 x 170 cm available and comes in four color schemes: Sandy Brown, Wild Mauve, True Blue and Dark Secret.