Warehousing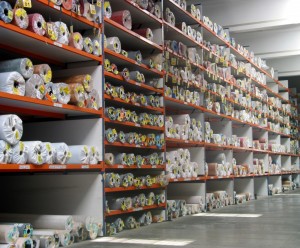 In a storage area of ​​20,000 m² at our locations in Rietberg, Delbrück and Arolsen we have the opportunity to more than 8,000 pallet spaces and over 10,000 places for flooring to store your goods. Also the storage of bulky goods and not regal efficient goods is for us no problem, this is enough storage space in the storage locations available.
During regular check-in times from 07.00 am to 00.00 clock our trained staff with modern trucks, reach trucks and pickers is available for all warehouse activities, such as loading and unloading of trucks, the goods receipt processing and picking.
Through our modern computerized equipment, we are able to treat your goods using the FIFO, LIFO or otherwise storage and retrieval principle and to monitor the expiry date and batch run your article. About the electronic transfer of data such as EDIFACT we process your incoming orders with a high level of security and a small amount of work for you in terms of order entry and coordination work.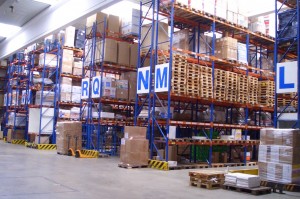 About our flexible warehouse management system iLOS the warehouse processes with highest reliability can be controlled. By means of a paperless system with data radio and scanner connections are supporting our warehouse staff with a reliable, error-free processing.

The company LogiSoft-S that this warehouse management system iLOS has developed, characterized by flexible solutions for the optimization of logistic processes. We were able to make our processes more secure and transparent about the use of the latest technologies related to the processes of internal logistics with support from LogiSoft-S, so that the quality, efficiency and value to our logistics could be increased considerably.