DIY logistics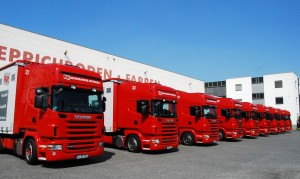 Due to the customer structure of the trading business, we have specialized in the logistics sector in supplying DIY stores.
Through years of experience in the DIY business we know the challenges, such as short goods receiving time slots, long waiting times and penalty claims well and act for you not only as a pure logistics, but as an extension of your sales, of the arising problems in direct discussions with your customers to solve is capable of.
Also for your DIY customers, we can deliver products of any kind to the desired dates. Particularly sensitive, bulky or heavy items that can be handled by the classic cargo shippers or only with high risk of damage, we bring you safely to your destination.
Our experienced loading staff consignments are loaded at our logistics center in Rietberg on the truck and transported from here directly, without further envelope to your customers.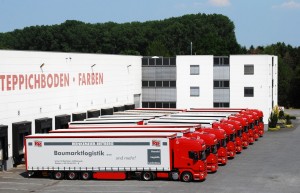 Examples of types of goods:
kitchen worktops
formwork panels
sides
glass doors
garden sheds
fence and pasture technology
stones / tiles
download Components / furniture
carpet rolls
Our team looks forward to your inquiry.